I love traveling alone, with my husband, with the family or with friends. Some trips have been with my girl friends and they are always fun. Either we go partying, exploring, taking lots of photos (obviously), laughing, talking non-stop… something to do for sure, every other time, perhaps once per year, a trip with your girls will never be a bad idea.
Obviously, like many cities, you have to pay attention to where you walk and where you are going. Try not to be alone at night and always trust your sixth sense.
— Para leer esto en español, aquí —
Here are some cities that I think are great for a girl's trip. Where will you go next?
N

ashville
I've been to Nashville a couple of times and I love it. During the visits I noticed many groups of girl friends enjoying the city…many of those groups celebrating bachelorette parties. Maybe Nashville is a version of Las Vegas but without the casinos.
Walking down Broadway, yes, just like in New York city, you will find lots of fun places to have a good time with your friends. From bars, nightclubs, some restaurants and shops with a variety of cowboy boots that you obviously have to wear in the city, for at least 1 day. Among the variety of bars and clubs, the music that stands out is Country, but you can also listen to great hits of pop, rock, rap and more.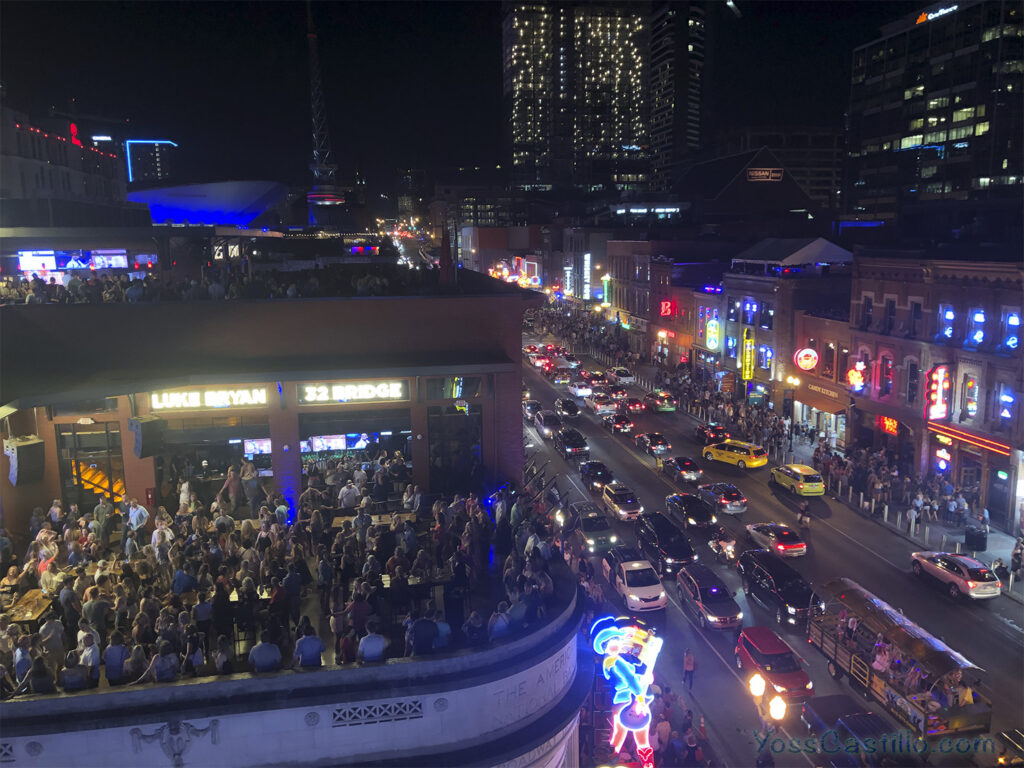 Another option that I saw with many groups of women, were the bars that drive around the area, where they listen to some music, enjoy drinks and have a fun experience. There are several kinds, either an open truck (see photo above, the truck on the right corner) or one of those that you have to pedal while you go drinking around the area.
Take a stroll around Nashville's Honky Tonk Highway, try on some cowboy boots and hats. And if you already have the Nashville 'look', visit The Wildhorse Saloon where you can enjoy some classes for line dancing. In the area you will find many bars where you can practice your dance. (3 places where you can try delicious meals while in Nashville)
Paris
Yes, Paris is a very romantic city. However, it can also be an excellent place to spend fun days with your girl friends among museums, excellent restaurants, bars to have a few glasses of local wine and more. Paris offers a lot.
Enjoy a picnic in front of the Eiffel Tower (and then go up to enjoy the view) or at one of the gardens like the Jardin du Luxembourg where you can sit down to eat a dessert or a crêpe with a beautiful view.
Museums and galleries are all over in this city. You could spend a whole day between the Louvre,
Musée d'Orsay or Center Pompidou.
One of my favorite activities in the city is to visit some of the popular cafes and sit outside with a glass of wine and just people watch. And with friends, it's much better! One of my favorites spots: Les Deux Magots, however, there are many so good and that one usually gets super crowded. Or if you just want a delicious sweet don't forget to visit: Ladurée (my must stop and there are several around in the city) or Les Confiseries du Mouffetard (don't forget to stroll around that street, it's great).
Another area that I love to go for a walk is around the Saint Germain neighborhood. A lot of really nice spots to eat or have a coffee in the morning or a delicious Kir Royale in the evening.
And obviously don't forget to visit Château de Versailles which is a few minutes away by train from Paris and is stunning.
Charleston
I always say that Charleston in South Carolina is a very friendly town in the USA. I love it! So this is a great option for a girl's trip.
A stroll around the entire historic center is something you have to do. Visit one of the houses that you can take a tour inside and don't forget the city market that has many interesting things from desserts, clothes and decorations, the idea is to always support the local!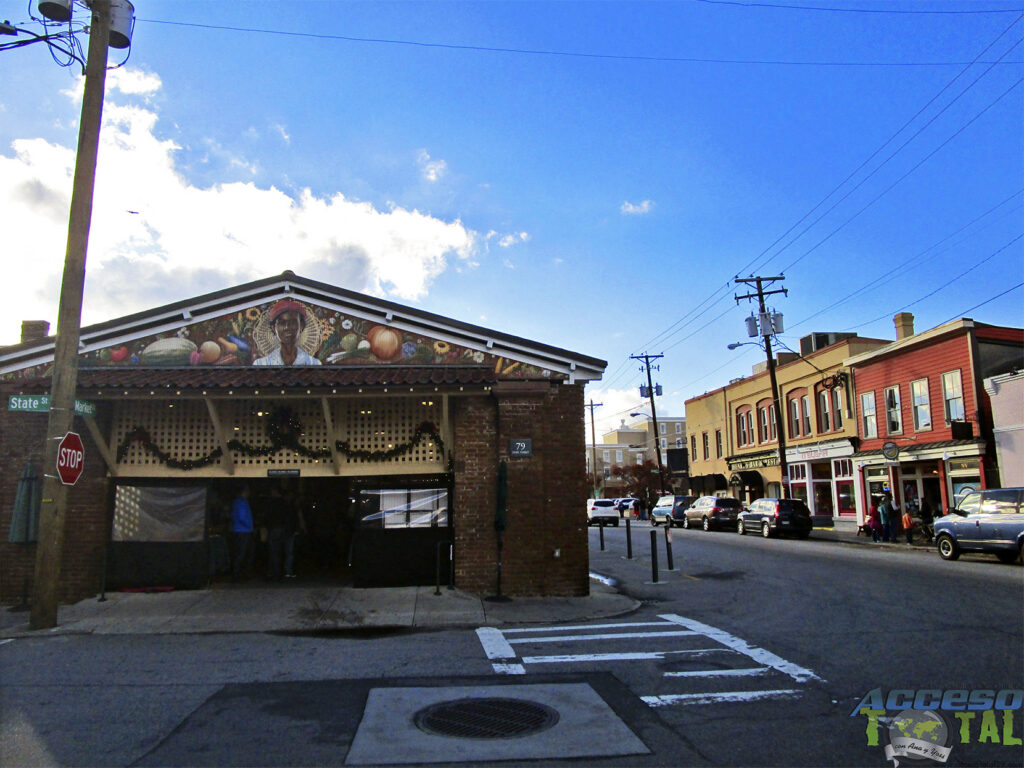 Do you remember the movie The Notebook? Well, in Charleston you can visit some famous locations from the film.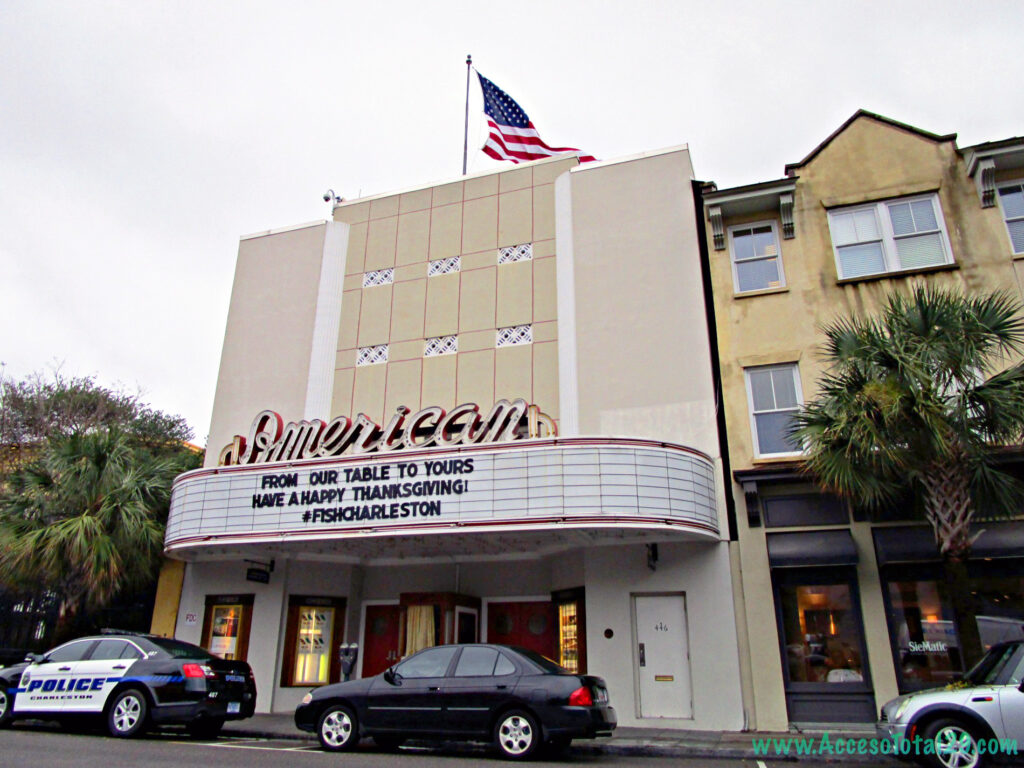 In the historic center you will also find a wide variety of restaurants and bars to visit. Strolling down King St. you will find bars like Camellias or Bourbon N' Bubbles, or perhaps a terrace like The Rooftop at the Vendue. Perfect places for delicious cocktails with the girls.
Orlando
In this Central Florida city you will find several (very famous) theme parks, so it's a fun place to enjoy a few fun days with your girl friends..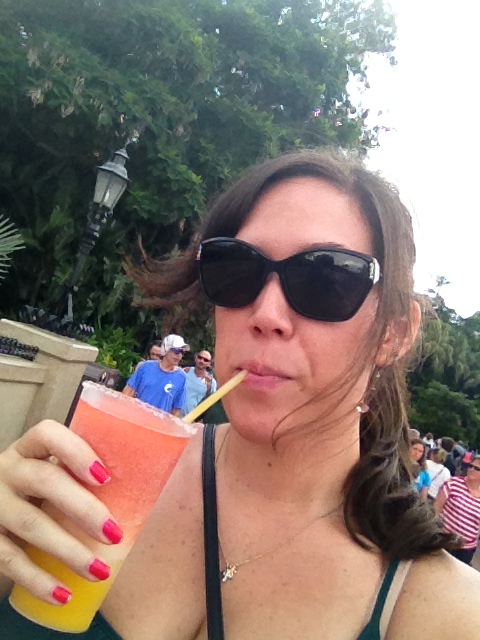 At Disney's EPCOT, my favorite, you can travel between 11 countries and try different dishes and drinks from each of those countries. A margarita with nachos in Mexico, sake with sushi in Japan, pizza with some refreshing wine in Italy, and champagne in France with some delicious dessert from the local patisserie. (Get to know about all the festivals you can enjoy while at EPCOT)
You could spend a day like princesses. When you wake up, enjoy a good breakfast or brunch at the Grand Floridian Café (inside the Disney resort: Grand Floridian), perhaps a little time at the spa in the same resort and then visit the Magic Kingdom, and enjoy all the attractions that you can. Perhaps you could have lunch inside the castle from Beauty and the Beast at 'Be Our Guest' and end the night enjoying the fireworks in front of Cinderella's Castle.
Another option? Spend a day riding awesome roller coasters at Universal Studios and Islands of Adventure. And if it's hot and it doesn't rain, a day at Volcano Bay (water park) is a good option.
Don't forget to go shopping. You can visit one of the Outlets where they sell a little cheaper than at the malls or you can visit Mall at Millenia, which is gorgeous.
Bars? There's plenty you'll love! One of my favorites for 'girls night out' The Wellborn in Downtown Orlando is great option for a night. Also in downtown area, you'll find Aloha Beautiful, which is beautiful and fun.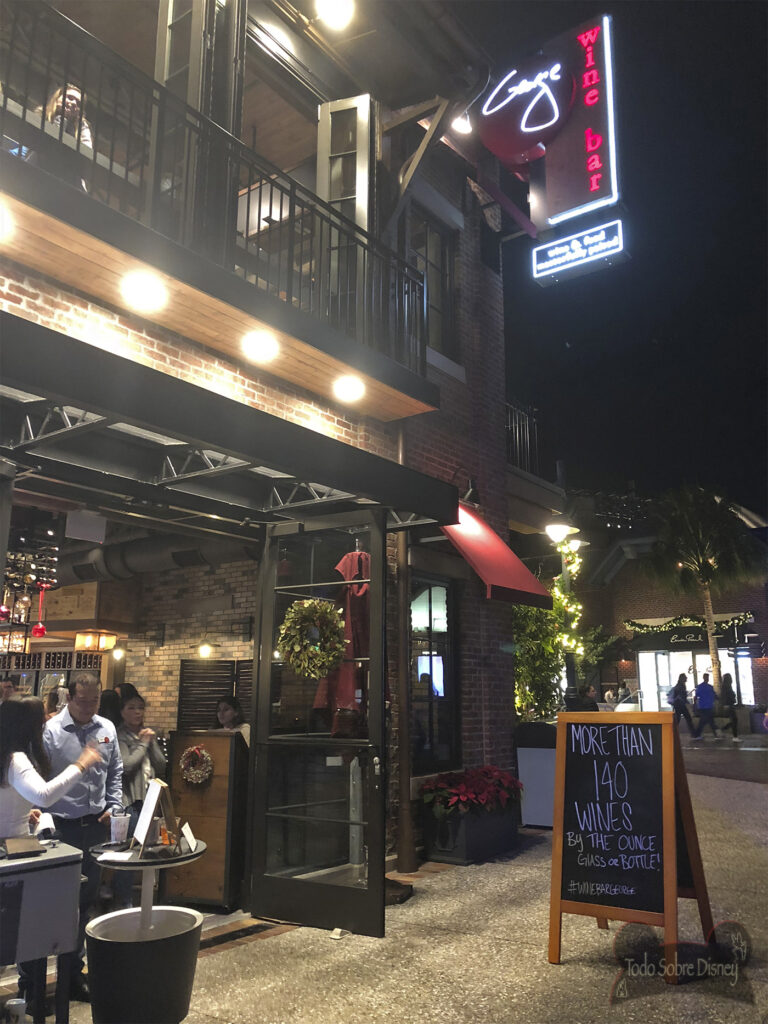 Also City Walk (Universal Orlando) and Disney Springs has many restaurants, shops and bars that you will enjoy. My favorites: Pat O'Briens (City Walk), Wine Bar George (Disney Springs), Raglan Road (DS), Dockside Margaritas (DS) and The Boathouse (DS). If you're in the Disney World area, be sure to visit the Polynesian Resort's tiki bar (Trader Sam's Grog Grotto) or the Beauty and the Beast based bar at the Grand Floridian Resort (Enchanted Rose).
Madrid
I don't know how many times I've been to Madrid and most of the time it's enjoying time with friends.
The Spanish capital has a lot of spots to visit such as parks, museums, cafes, bars, restaurants and more. It's hard not to have a good time in Madrid.
You could begin the journey between museums such as the Nacional del Prado, the Reina Sofía (my favorite), Thyssen-Bornemisza among others.
Eating is one of my favorite activities to do and if it comes with some drinks, much better 😆. With girlfriends, some cocktails and some tapas is never a bad idea. You can hop between markets like San Miguel, San Antón or San Ildefonso -which I still haven't visit but it looks beautiful-, or bar hopping around Barrio de la Latina, which there are many. Can't forget some terraces for the evenings like 360º Hotel Riu Plaza España, Le Tavernier or even the Terrace of El Corte Inglés, which, in addition to a pleasant little market of the famous Spanish store, has several spots to try small dishes and drinks.
A delicious place that you cannot miss is Chocolatería San Ginés. There you can taste the best churros and hot chocolate, at least for me they are delicious.
While walking around to get to know the city, visiting the Retiro Park where you will enjoy a nice stroll. Believe me, you will find beautiful spots for pic or selfies, including by the Palacio de Cristal or the Estanque Grande area of ​​El Retiro (the big pond), where (weather permitting) you could rent a little boat.
Other places to visit, with stunning views is the Temple of Debod, nearby is the Madrid Cable Car from where you not only enjoy the ride, but also the view of part of the Casa de Campo Park and the Royal Palace of Madrid on the other side. And of course, a nice stroll around downtown where you can visit a lot of shops, including an old theater that was my favorite H&M because of how beautiful it is inside and it is currently a UNIQLO on Gran Vía.
Areas as Chueca, Salamanca, Barrio de las Letras with its pleasant Plaza Santa Ana, Plaza Mayor and Parque Madrid Río, which has a pleasant walk along the Manzanares River, are also a must see in Madrid.
With enough time? A day trip to nearby cities by train such as Segovia and or Toledo. By train from Madrid about 30 minutes to both cities.
Lisbon
The capital of Portugal is a city that offers a lot for everyone. It is not as expensive as other European capitals, and so beautiful that it has to be on your bucket list.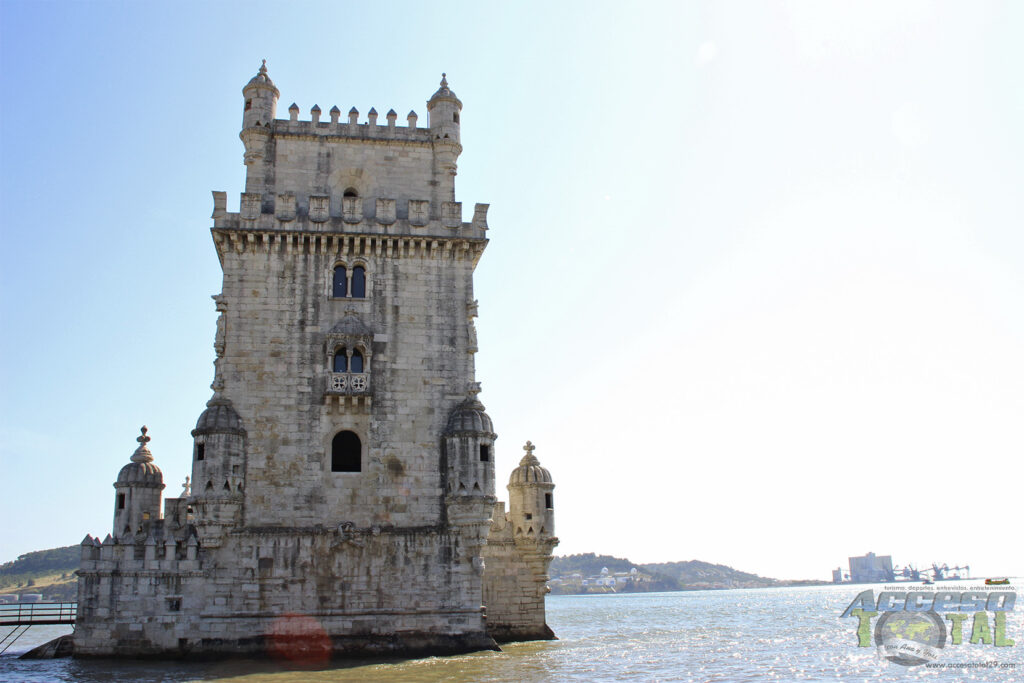 Since many of the tourist spots are far from each other, I recommend taking one of those 'hop on hop off' buses as you will be able to visit many places and enjoy the view and history on the way.
Visit the Alfama area, which has incredible views of the city and several little bars where you can enjoy a small local dish, a glass of wine or a beer. Right there you can visit the Castle of São Jorge (Castelo de São Jorge).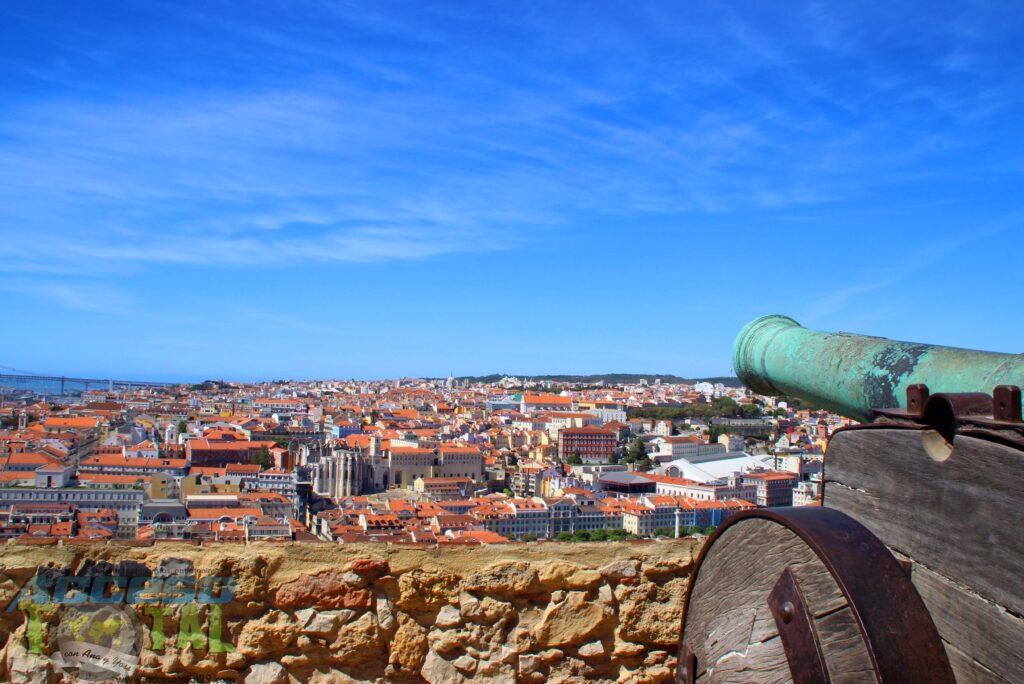 A stroll around the historic center of the city is something that cannot be missed. Walk from Praça Dom Pedro IV between the streets, shops and restaurants until you reach Praça do Comércio which is beautiful!. On one trip, I went very early in the morning to the 2nd square for some amazing photos, since at 7:30am it is not as crowded as in the afternoon and it is easier to take photos in the area in front of Arco da Rua Augusta .
In that area there are many cafes and restaurants where you can sit outdoors and enjoy the atmosphere. In Bairro Alto you can have fun among incredible places, bars and night clubs.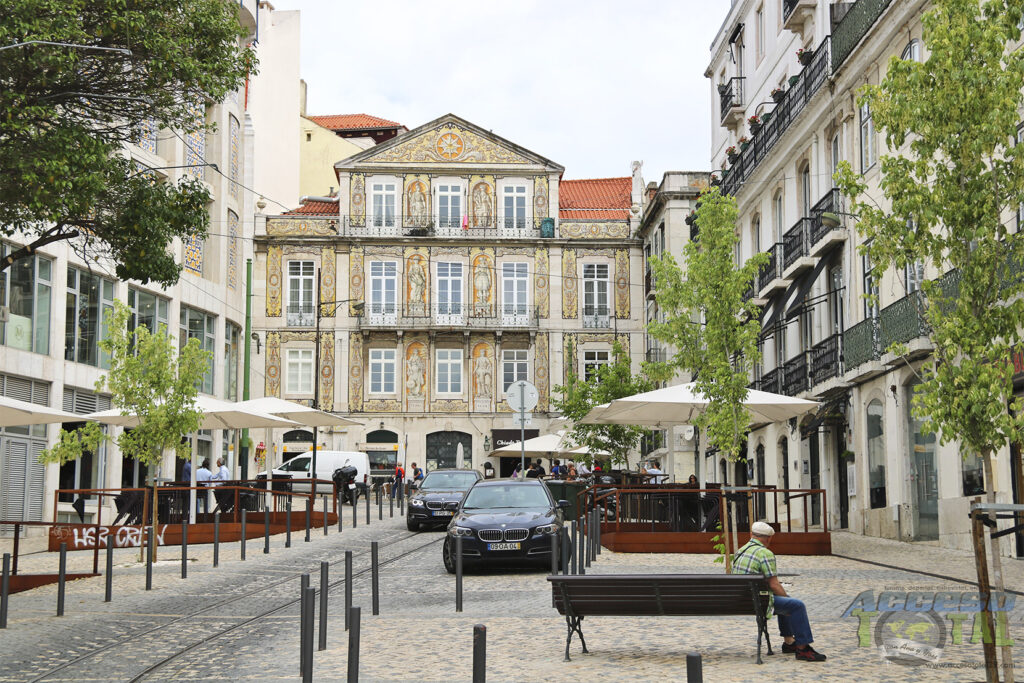 Another super nice place to have dinner or lunch is at Doca de Santo Amaro. With several restaurants in front of the marina and from where you can enjoy the view of the Ponte 25 de Abril, the suspension bridge similar to that of San Francisco.
Obviously there are many lovely cities to visit with girlfriends, maybe I'll write about others at another time.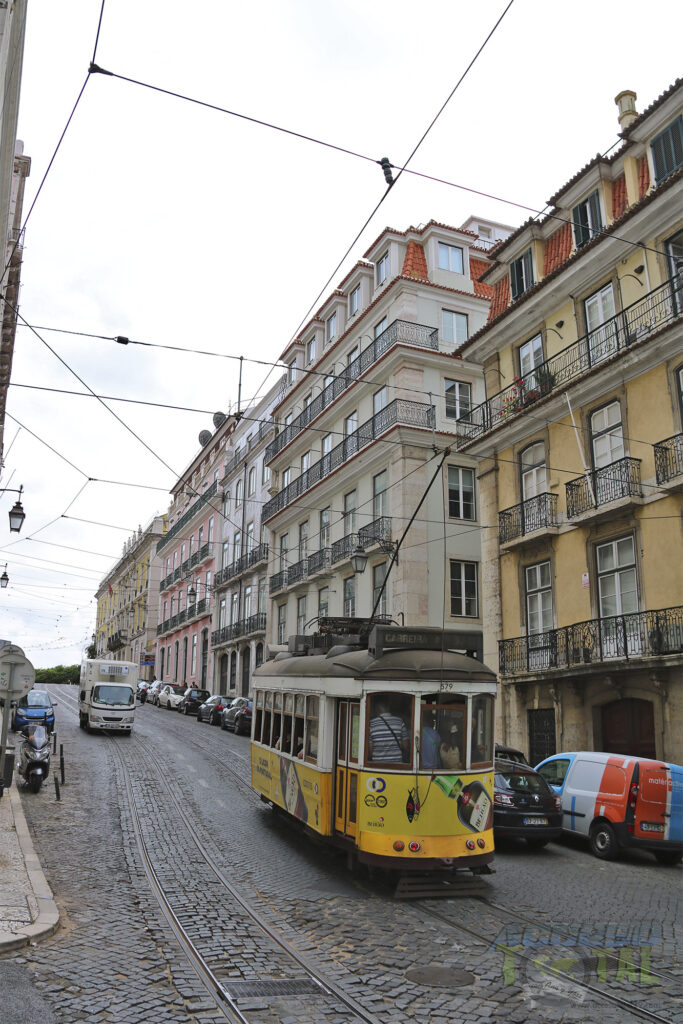 Do you recommend any other town? Let us know in the comments!