Whether it's Christmas, birthdays, a new job, or just any detail that we can for us or for someone special that we know loves to travel, there is always a good reason for a little gift to help us on a trip. From items to make the trip more comfortable and easy to decoration for the house or the office.
— Lee esta publicación en español aquí —
Don't forget to check out our store with shirts and other travel-themed items: A Wanderer's Way.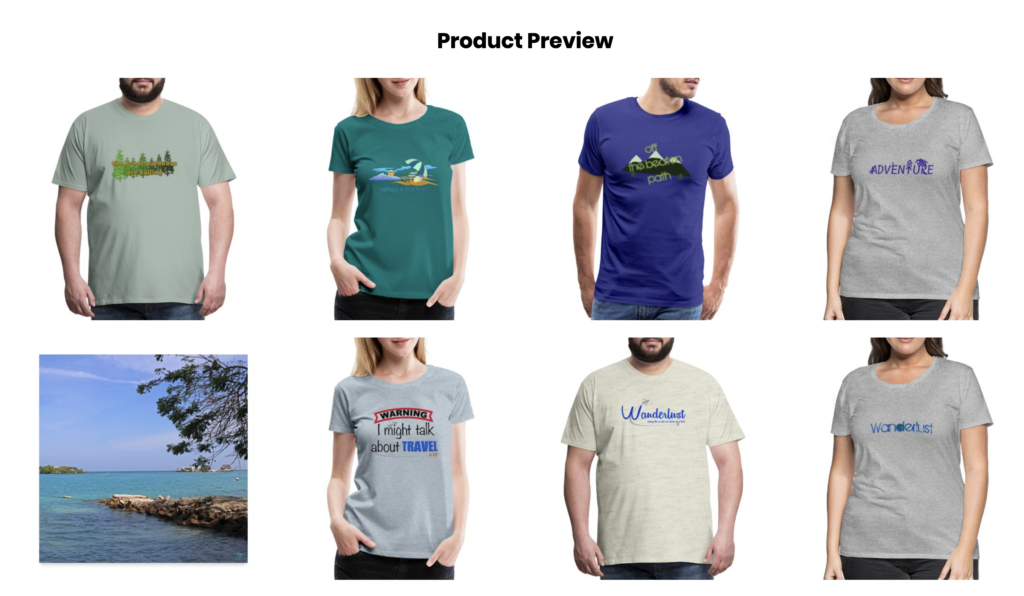 Here I'm gonna show you some articles that travelers will surely appreciate:
This travel journal to write all the travel adventures!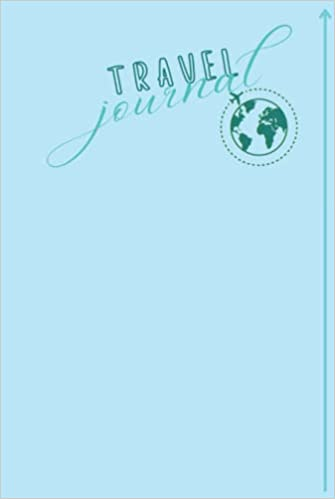 This bag it's perfect for a weekend getaway or as carry-on. I have it (in teal) and I have already used it for 2 trips as my 'personal item' and other short trips. I love it! It has a pocket where I put the bathroom toiletries and on the 1st trip the shampoo came out of the container, but everything inside the bag was completely protected thanks to that little pocket. Very comfortable and cute.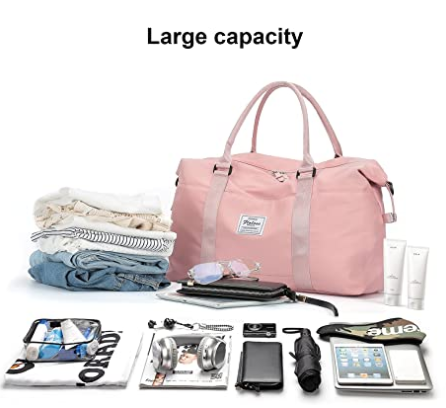 This toiletry bag to carry shampoo, soap, body lotion and even your favorite perfume or cologne. And the perfect size for TSA.
This reusable bag where you can store clothes and take up less space in the suitcase. No vacuum needed like many others and super easy to use.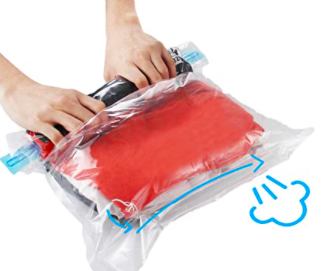 Feel safer with this in your room: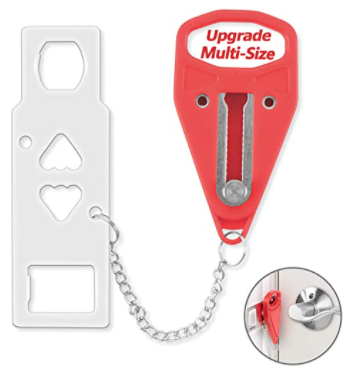 A world map: Not just any map, of course, but a map like this one where you can scratch the countries you visited.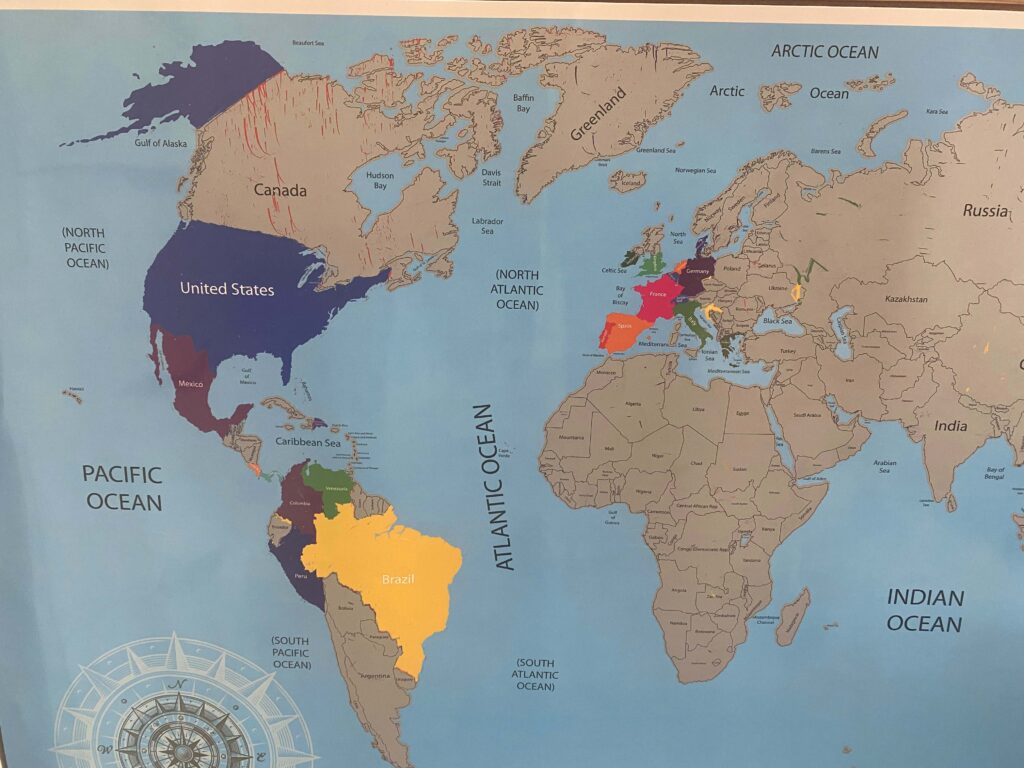 Or this globe made of cork and pin where you've been and you can be placed nicely on a desk.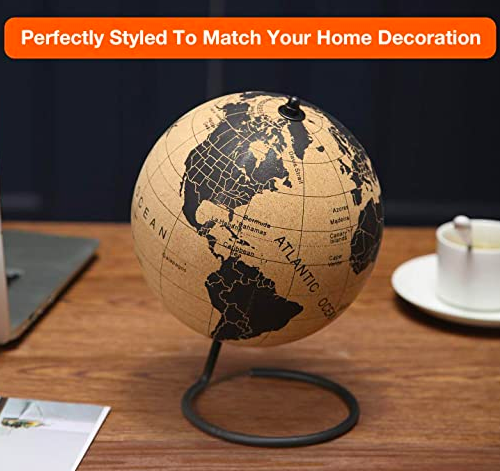 This gadget for the airplane: You place it in front of you on your flight, so you can watch your favorite movies or shows to keep you entertain during a long trip.
Or this other one: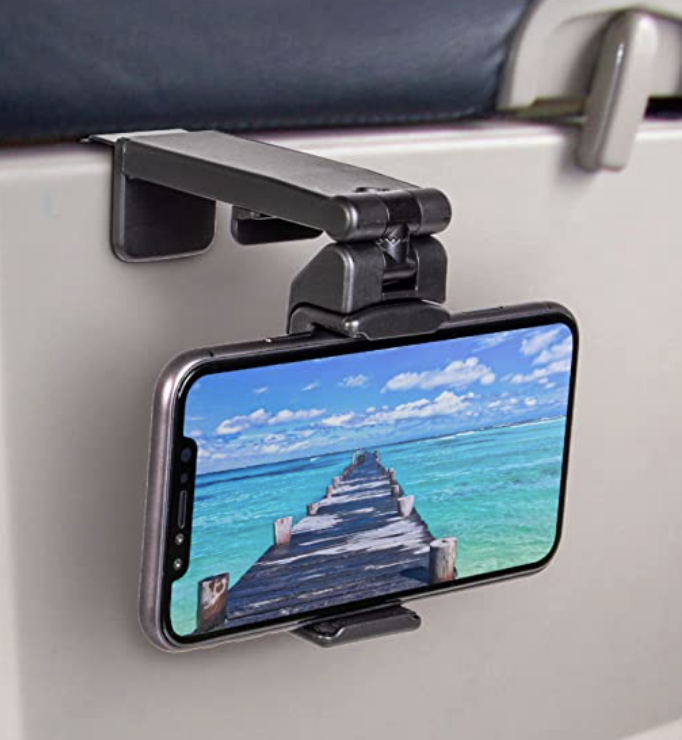 For travelers that love photography? I love this strap! It hols the camera in a way that protects it and it's comfortable for me, at the same time I can grab it quickly to take photos. It also has a small pocket to place the memories sticks of the camera.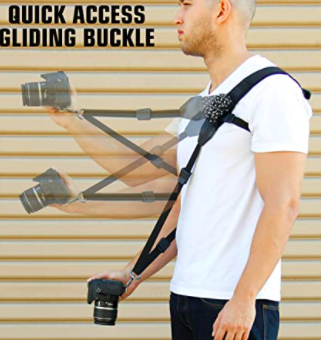 An adaptor for all countries and with USB. When I travel longer than a week and I have to bring a laptop, cameras, among other things to continue working, I have an adapter (for other countries) and I also bring a cord extension like this one so I can charge many things at the same time.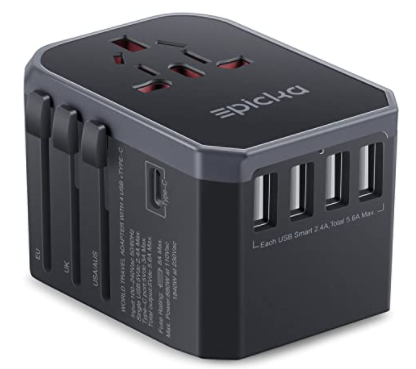 A pillow or support like this one to sleep comfortable on the airplane or in the car. Or maybe this other one.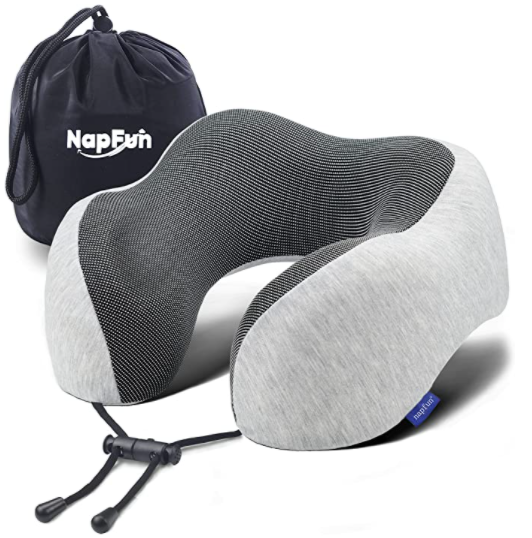 A portable charger for the phone. There are many models, even some that you can charge with the sun, like this one, perfect for camping or when you spend the whole day exploring a city.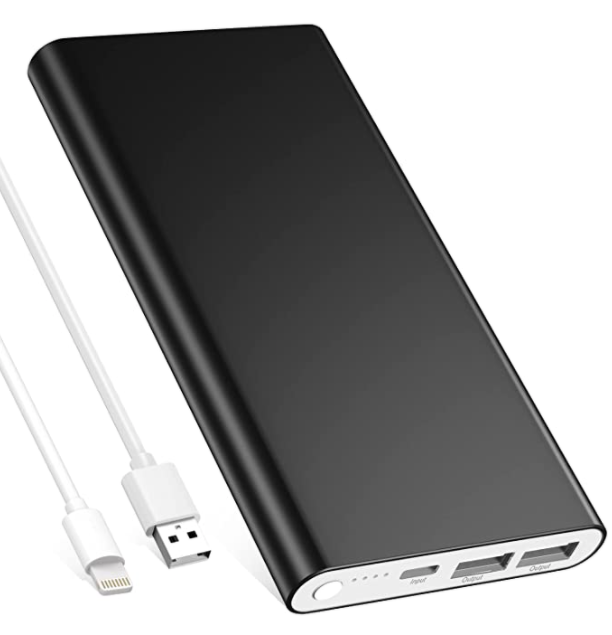 This socks I wore them all the time when I worked on my feet for hours and I love them. I've wear them when my flight is longer than 4hrs or so and they are wonderful for the legs.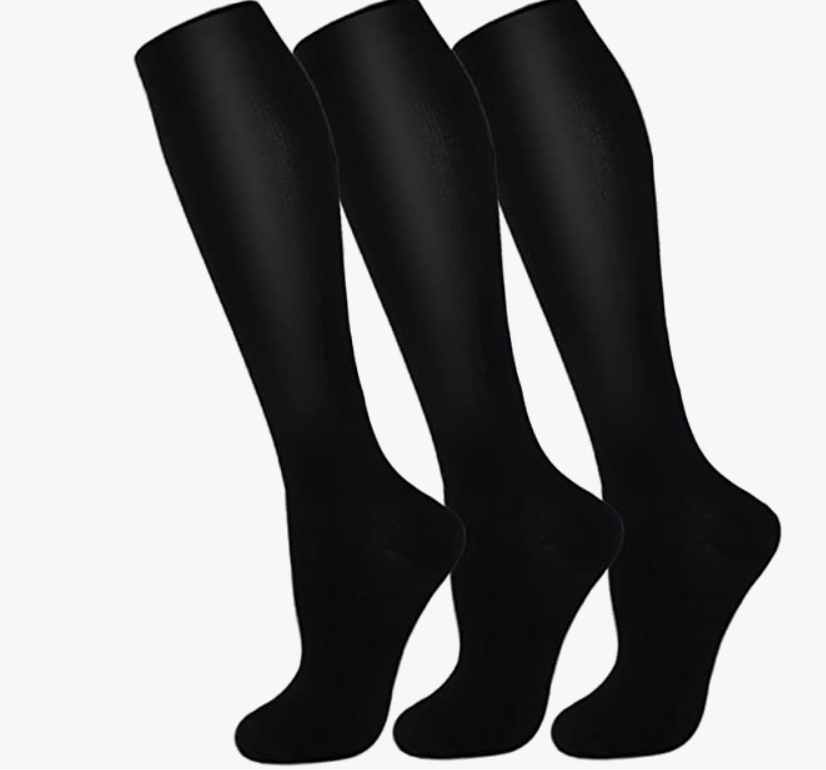 I sometimes wear this little detail on my feet (when I don't wear socks) and it's very helpful too.
I have this book and love it. Many travel ideas that you can add to your Bucket List.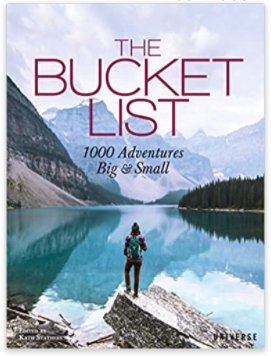 I love listening to music while I take a shower. At home I have one like this one inside the shower that you can connect with bluetooth and sounds really good. Because it's water proof, you can also take it to the beach or pool. Here's another one.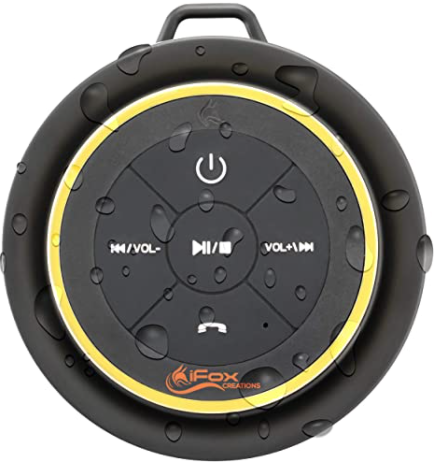 When traveling your clothing can wrinkled so this item will help you with steam to straight any clothing piece. It is small and easy to use.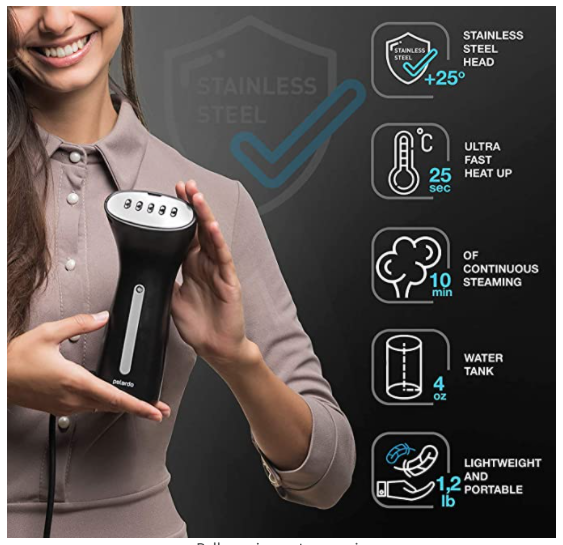 This light for the books or magazines so we can stay entertained on a flight without disturbing anyone else with the light. Or for camping, on the bus, train…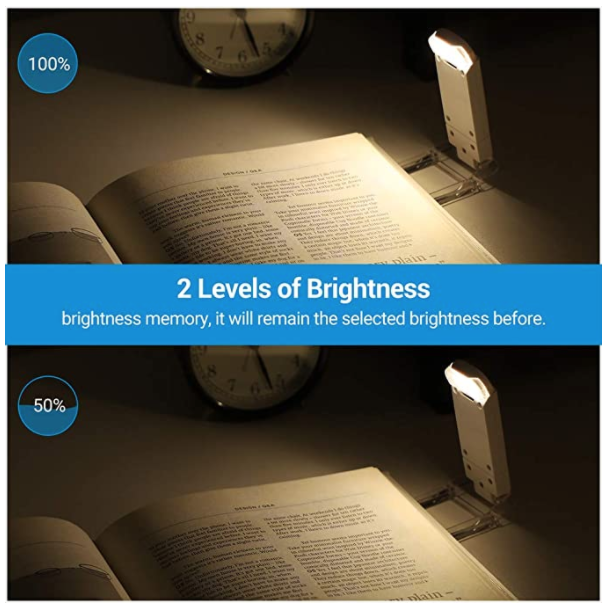 This collapsible bottle for easier storage before going through security at the airport (no liquids!) and that later you can fill with water. Although I usually travel with this one that I love since it holds cold or hot liquids very well and for very long periods, sometimes I leave it in the car in the Florida summer and the water is still cold.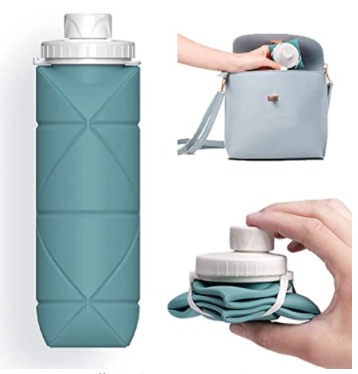 If you visit a city that gets very hot (like Florida during Summer time), this little portable fan can help you a lot. I always see a lot of people at Walt Disney World parks especially during summer time, since they are walking outdoors most of the time.
I sometimes use this small towels, especially for camping or hiking, which it can get very cold when you get it wet and keeps you cool for a while.
And finally, for now, this planner where you can plan, organize, make lists to pack or places in the world you want to visit, important words in different languages ​​and much more. I think I'm going to give myself this little gift today :).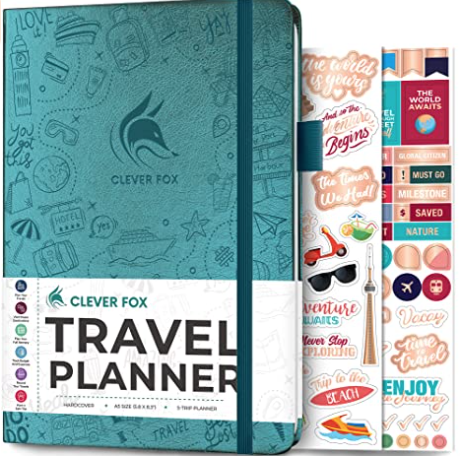 There are many details that can help anyone who travels constantly, either with organization or to make a trip more comfortable or easier… because in the end, remember that what we will remember most about the trip is the experience.
Any other object that seems perfect for when you travel? Tell us!